Air Quality
Air Quality is an important consideration in many aspects of local authority spatial transport planning. Good planning can reduce exposure to air pollution, as well as providing other benefits of well-being to the wider community.
An Air Quality Assessment is often necessary where a proposed development may be impacted by or impacts on air quality levels. Our consultants work closely with local panning, applying good design and best-practice measures to all developments, to reduce pollutant emissions and excessive human exposure.
Air Quality Assessments are being more frequently required by local authorities as a result of a combination of the poor air quality currently experienced in many urban areas and the increase in demand for housing and other developments within poor air quality areas, often within Air Quality Management Areas (AQMA's).
Air Quality Assessments are usually required either at pre-application stage, in support of planning applications or during post-submission stages, where an assessment is usually required to help discharge planning conditions or establish damage cost contribution requirements.
All our Air Quality Assessments are undertaken in accordance with national, regional and local air quality guidance and policies. Additional elements may be added to the typical air quality assessment, depending on the nature, scale and location of the development, such as air quality neutral assessments (usually required within London Boroughs only), air quality monitoring, construction dust assessments, Habitats Regulations Assessments, emission mitigation statements and/or damage cost calculations.
An air quality assessment may take the form of a scoping report, a screening assessment or a detailed air quality impact assessment, presented as either a standalone report or as a technical chapter within a wider submission document, such as an Environmental Impact Assessment (EIA).
Air Quality Assessments will usually Include at least one but often both of the following:
Site Suitability: to determine whether a particular site is suitable for the proposed use, depending on its proximity to major sources of air pollutants or being located within or close to an existing AQMA.
Impact Assessment: to determine whether the development is likely to result in a deterioration of local air quality or a breach of the national air quality objectives, (human health or ecology) as a result of construction and/or operation activities.
What will you gain by using Mayer Brown for your Air Quality Assessment services?
Mayer Brown Limited offer a comprehensive and personal service in relation to:
Air quality assessments ranging from scoping/screening to detailed Air Quality Assessments; Environmental Statements (ES) Chapters, required as part of an Environmental Impact Assessment (EIA);
Assessment of traffic related emissions, assessing the impacts of additional traffic movements upon the local road network;
Assessment of energy plants (i.e., Combined Heat and Power (CHP) and Gas Boilers);
Detailed Dispersion Modelling, using ADMS-Roads (Extra);
Air quality monitoring;
Construction Dust Screening, Assessment and Monitoring;
Air Quality Neutral Assessments (London Boroughs);
Low Emissions Strategies
Assessment of air quality impacts on ecology (Habitats Regulations Assessments) where sites are located in close proximity to a protected habitats site, assessing the impacts either individually or in combination with other plans or projects in the local area;
Emission Mitigation Statements/Damage Cost Assessments/Calculations;
Environmental Permitting Assessment for industrial installations and stack height assessments;
Our air quality consultants have an extensive proven track record of working closely with clients supporting them in all their Air Quality Assessment needs, in line with current planning guidance. Studies often vary in content and size, depending on the specific conditions and requirements of each project.
We offer an independent and personal service, providing a cost effective and high-quality service to all our clients, while helping them get their development successfully through the planning process.
So, whether your scheme is for a single dwelling that introduces new sensitive receptors to an area of poor air quality, or a larger scale land development which might result in air quality impacts upon the local area, contact us for an informal discussion to explore the many ways we might be able to help you.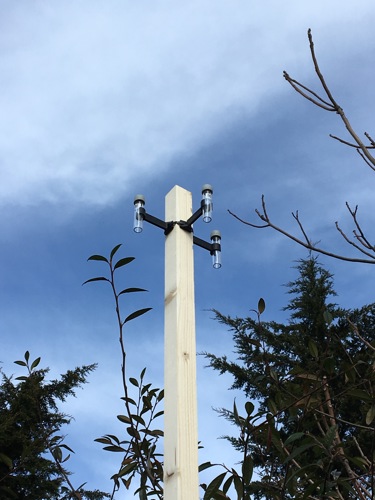 Air Quality case studies
For examples of recent Air Quality projects Mayer Brown have undertaken please view our case studies for Air Quality Assessment - Horton Heath,  Berewood,  Winter Gardens, Bournemouth - Mixed Use Development,  The Canterbury Riverside Leisure Development Project,  PLASDWR - Cardiff's 21st Centurt Garden City,  Air Quality Assessment - Horton Heath,  CEMP - Waterlooville.