Road Safety Audits
Our team of experts have many years of experience in Road Safety and are perfectly placed to assist with your project.
What is a Road Safety Audit
Road Safety Audit Standard GG 119 requires all strategic road schemes to have an independent Road Safety Audit. GG119 is also 'commended' to local authorities resulting in the majority of Road Safety Audits within the UK being undertaken to this standard. Transport for London has its own Road Safety Audit procedures that are set out in its document SQA-0170.
A design manual for roads and bridges, the Road Safety Audit is a systemic process for checking the road safety of new schemes or amendments to existing road/highway features.
Role of the Road Safety Team
Our team identify road safety problems and measures to eliminate or reduce the risk of collisions involving injury. Our recommendations are based on sound safety principles, and where possible cost proportionate to the scheme and pragmatic.
Our Safety Team are fully qualified to undertake Road Safety Audits in the England (including TLRN and Highways England network), Scotland, Wales, Northern Ireland and Ireland. All of our Safety team are employed by Mayer Brown therefore we do not seek assistance from third parties when undertaking Road Safety Audits. This allows us to provide a quick and efficient service to our clients.
Membership of SoRSA (Society of Road Safety Auditors)
Safety Auditing is the only one of the disciplines offered by Mayer Brown which requires an annual submission and review of work undertaken and related experience to retain the required qualification, namely membership of SoRSA (Society of Road Safety Auditors).
Nationally there are circa 300 holders of this qualification and our Safety Team is included within this select field. Not only does membership of SoRSA indicate the experience and professionalism of our Safety Auditors, it also qualifies them to undertake Road Safety Audit Work on the Transport for London (TfL) and many county road networks. This is because SoRSA membership is a mandatory requirement on a number of highway networks.
Our combined knowledge and experience of the Safety Team will be made available should the client require any assistance during the feasibility stage of the project and throughout its life through to completion. However, this must not jeopardise the Safety Team's impartiality, as this would be in breach GG119. The Mayer Brown Safety Team would be proactive in assisting building the capabilities of the client wherever and whenever possible.
Key Stages of Road Safety Audit
Stage 1 - Completion of the Preliminary Design
This may be the last opportunity to establish land requirements. It is therefore essential to consider road safety issues which may have a bearing on land take. Any recommendations that our team make within Stage 1 should allow the Design Team to make significant changes to the scheme, should they be required.
Stage 2 - Completion of Detailed Design
At this stage the Audit is concerned with the more detailed aspects of the project. The Audit Team will consider the layout of junctions, vertical alignment, drainage, position of signs, carriageway markings, lighting provision and other such issues. Usually the scheme is fixed at this stage, however if this was assessed at Stage 1 then the issues raised during the Stage 2 Road Safety Audit are not likely to be fundamental. For smaller schemes it is often possible to combine Stage 1 and Stage 2 Audits. It is important to note, however, that Highways England are reluctant to accept a combined Stage 1/2 following the publication of guidance in GG119.
Stage 3 - Completion of Construction
The Audit should be undertaken when the works are substantially complete and preferably before the works are opened to road users. Our Auditors will examine the works from all users' viewpoints and will drive/walk/cycle through the scheme as appropriate. Stage 3 Audits are frequently undertaken in the form of joint site inspections with representatives from the local Highway Authority and Police. This ensures a smooth transition of the works to public ownership if required. Stage 3 Audits usually Include daytime and night time inspections.
Stage 4 - Monitoring
The Highway Authority will arrange for the scheme to be monitored during the 12-month period after it's been open to the public. This is to ensure that the works are continuing to operate safely. Collision records (STATS 19) are analysed and a further site inspection will be carried out to identify if any further safety related measures should be implemented.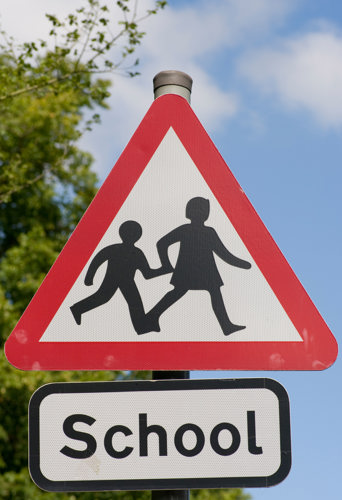 Collision investigation
Collision investigation is a review of collision statistics, usually in the form of STATS 19 data. The statistics relate only to personal injury accidents on public roads that are reported to/and or attended by the police, and subsequently recorded using the STATS19 collision reporting form.
The purpose of the review varies, but it may be as part of Transport Assessment and/or following a request from the local highway authority. Generally, it is to identify collision clusters (black spots) and identify patterns within the causation factors. Having an understanding of the type of collisions occurring enables our Road Safety Team to suggest sensible and pragmatic highway remedial works to reduce the number and/or severity of the collisions.
The service Mayer Brown offers for your Collision Analysis
Following a request for collision analysis, our Road Safety Team will liaise with the relevant highway authority. The team will obtain the appropriate collision data in order to undertake the collision analysis.
Our Road Safety Team will then prepare a report detailing the type, frequency, and causation factors identified. The report will finish with a summary outlining the issues and suggesting cost effective highway remedial works that should reduce the number and/or severity of the collisions.
Safety Appraisals
There is growing demand for our Safety Team to undertake 'Safety Appraisals' on behalf of our clients.
Our Safety Team is receiving an increasing number of requests to review projects to assess the safety risk that may arise from a particular highway scheme. It is important to note that a Safety Appraisal does not replace a Road Safety Audit. However, the Appraisal does allow us to advise the client of an inherent safety issues that may be raised by the local highway authority during the planning stages. This allows the client to proceed with confidence knowing that the scheme is unlikely to be derailed on the grounds of road safety.
Road Safety case studies
For examples of recent Road Safety projects Mayer Brown have undertaken please view our case studies for Safety Appraisal - Bus Shelter Full Motion Digital Display Screens and Longden Road, Shrewsbury.