The Challenge of Creating a Strategy to Guide but not Constrict
Therefore, the challenge for Mayer Brown was to create an 'Outline' Servicing and Waste Management Strategy, which was able to guide the initial approaches to waste servicing and storage, whilst not constricting the creative design process. It was also necessary to create a document which both acknowledged and encompassed the stated waste management requirements of Epsom and Ewell but was not overly prescriptive to any future waste management contracts.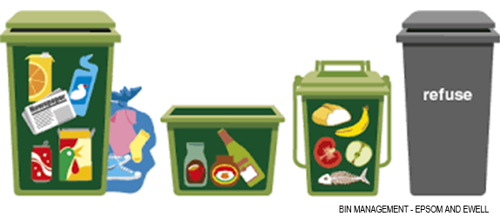 The resulting document emphasised the importance of the 'Waste Hierarchy' as stipulated within the Waste (England and Wales) (Amendment) Regulations 2012, highlighting the obligation on any potential works contractors to prepare a full Site Waste Inventory and complete a Demolition Notice prior to works of this nature.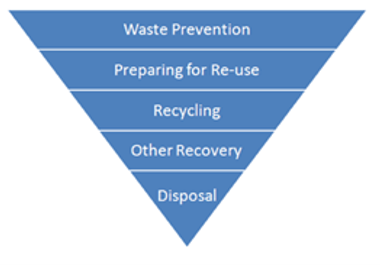 The document also drew out Core Strategy requirements for the team to maximise the use of materials with a 'low embodied carbon' within the design process. It also noted that contractors would be expected to commit to recycling building and/or infrastructure materials and re-using these on site.