On Friday the 13th of January the Aldershot teams for Mayer Brown and Grainger went out for their annual social evening.
We enjoyed a nice meal at Prezzo with the whole Grainger team for Aldershot where the sensible among us paced ourselves as this was followed by a trip to the West End Centre Winter Beer Festival. Paul, Dave and Nick from the Aldershot office are joined by Alan Chitson and Ed Bartlett from Grainger with a guest appearance from Saman who used to work in the Aldershot team.
In its fourth year, this beer festival has 40 beers and ciders on offer including local options from the Hogs Back Brewery. Live music was provided by local band I Plead Irony and Bare Knuckle Parade from Bath, pictured below.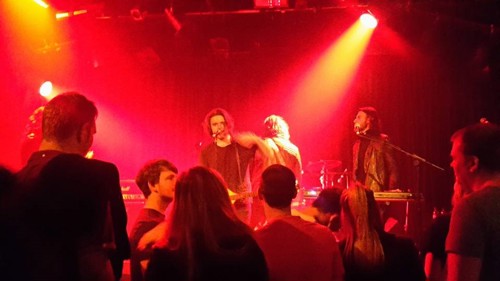 As well as the beer festival there was also an art exhibition going on, here Paul offers Nick and Ed his views on art.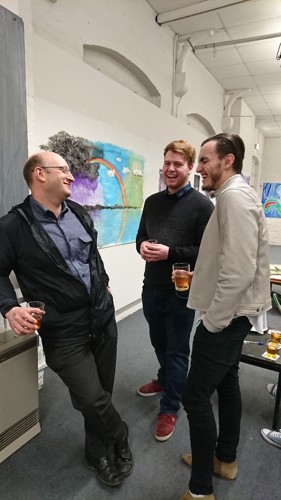 A good time was had by all (especially Dave) and we will be returning next year!