There's no doubt that the way we travel in the future is going to be very different. A combination of technological advances and the desire for pollution prevention are all shaping new possibilities for vehicles and transportation. From driverless cars through to electric and hybrids, as well as airborne transport including airships and drones, the potential is really starting to unfold.
These new modes are already taking shape around us and are starting to become part of advanced transport planning.
Driverless cars
Widespread use of driverless cars is fast becoming a reality. The UK government has made research into driverless cars a central component of its industrial strategy and says it wants the UK to be at the forefront of the new technology.
The government has also backed a consortium that plans on testing driverless technology, with a £12.8m for research and development. The trial is being developed by FiveAI, a Cambridge-based artificial intelligence firm, in partnership with Direct Line, Transport for London, the University of Oxford and the Transport Research Laboratory.
Testing is expected to take place in just two years' time, when members of the public will be able to summon a driverless car on the streets of the capital.
What are the pros and cons of driverless cars?
For the UK government, transport planning that supports driverless cars is tied up with a drive towards pollution prevention and reduced carbon emissions. Funding of £109 million has been awarded to driverless and low carbon projects.  
Less parking impact and easing congestion are additional aims of the move to driverless vehicles.
However, a government report from the Department of Transport (DfT) states that the move to driverless cars could increase congestion initially, leading to longer delays and adverse environmental impact. But once driverless vehicles make up between 50% and 75% of cars, DfT researchers say there will be a reduction in congestion.
The initial increase in congestion may be caused by early models of driverless cars acting more cautiously. This could result in a potential decrease in effective capacity on motorways and A-roads.
Over time, as more people adopt the technology and it becomes common place, the study found that congestion could be cut by 40%.
The DfT report states that average time spent in delays on city roads at rush hour will fall by 12.4% once 25% of vehicles are driverless.
There are other pros and cons around safety issues. While smart technology should greatly reduce the large number of road accidents caused by human error, there is also the possibility of technology failing and causing accidents and fatalities. When it comes to accidents involving driverless cars there are questions around insurance and accountability. The DfT has recently published a consultation that looks at insurance issues. Insurance proposals for automated vehicles will be debated by MPs in the Modern Transport Bill.
Electric and hybrid cars
The future role for electric and hybrid cars has recently shot into the fast lane with Volvo's announcement that the company will only launch electric and hybrid cars from 2019. This was swiftly followed by an announcement from the UK government that new diesel and petrol cars will be banned in the UK from 2040. President Macron has also announced the phasing out of diesel and petrol cars in France from 2040. These plans all signal a big step forward in pollution prevention.
Today, there are around 90,000 electric and hybrid cars in the UK, but research by Bloomberg New Energy Finance estimates that one in 12 of new cars sold by 2030 will be fully electric. Right now, the figure is one in 200.
This prospect raises the issue of how all these vehicles will be charged, which needs to form part of urban and rural transport planning. Thousands of new plug-in charging points will be needed. Finding locations for these isn't necessarily a problem. Filling stations, supermarkets and car parks all have possibilities as well as street side sockets. A bigger issue is where the power will come from. There are already concerns arising from pressure on the UK's power grids.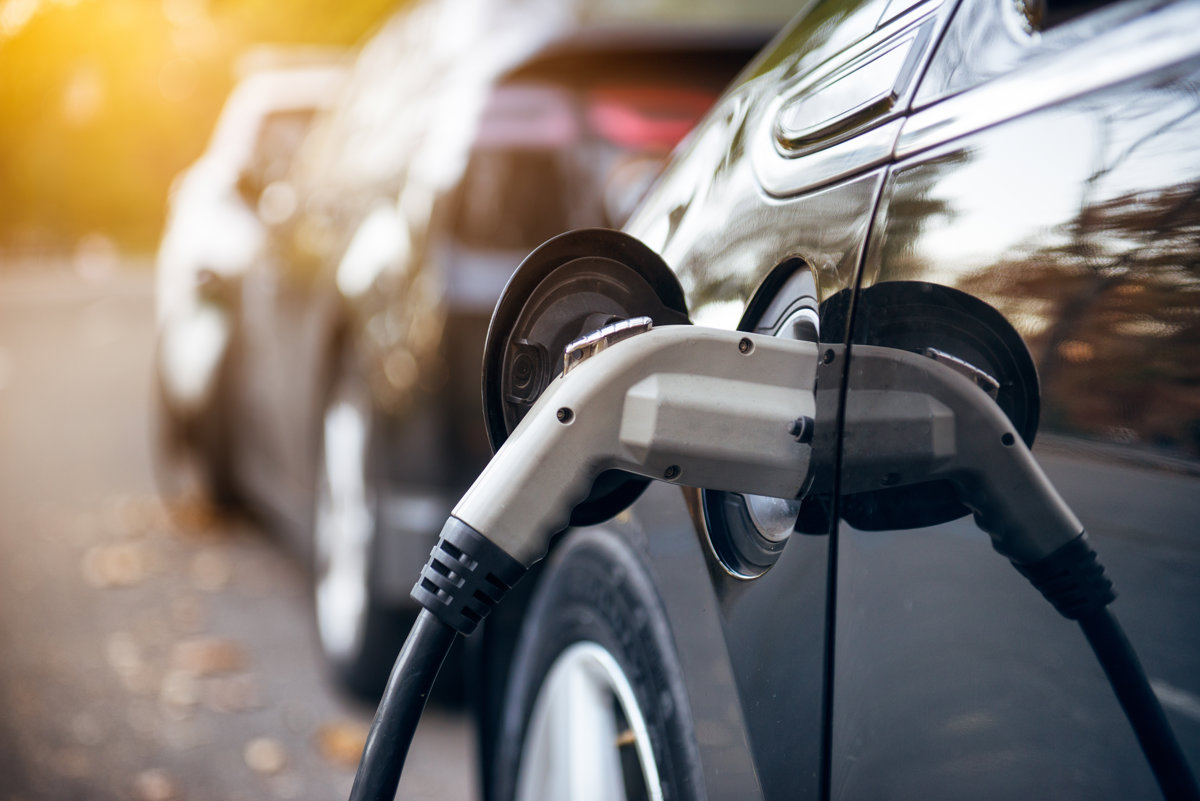 Hydrogen fuel cars
Hydrogen cars don't hog as much news space as driverless, electric and hybrids, but they are a reality, albeit in a small way to date. There are currently just 13 hydrogen refuelling stations in the UK, with some reserved for research purposes only. But earlier this year, the Government invested £23 million in increasing hydrogen fuel stations and encouraging development and take-up of this technology. Transport minister, John Haynes, stated that: 'Hydrogen fuel cell electric vehicles can play a vital role alongside battery electric vehicles to help us cut harmful emissions.'
Hydrogen cell technology has a role to play in pollution prevention, as hydrogen can be made from renewable sources. But currently it is expensive and complex.
Drones and helium airships
We should also look to the skies, when it comes to considering future transport trends. Reducing road traffic through delivery by drone looks set to become a feature of internet shopping in the future.  Amazon successfully carried out a first trial for drone delivery at the end of 2016, delivering a TV streaming stick and a bag of popcorn. This was very much a trial, with the customer living close to the Amazon depot and having a large garden. However, the company has said that in the future parcels weighing less than 2.25kg will be delivered to customers by drone within half an hour of an order being placed.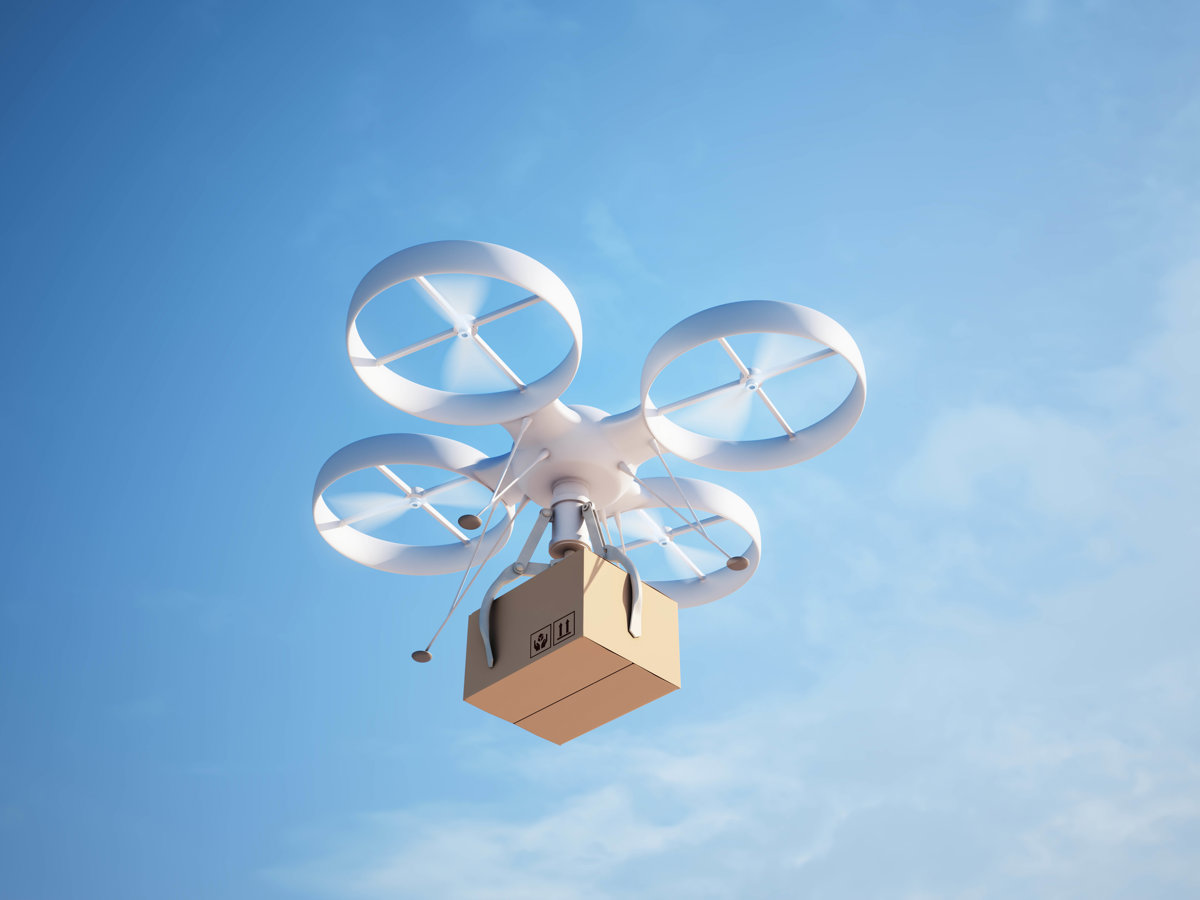 Meanwhile, Lockheed Martin is set to launch its first helium-powered airship for commercial use in 2018 and already has had an order for 12 airships from an aviation firm in Alaska. Airships can deliver bulky cargoes to remote areas that have few roads or runways. Oil, gas and mining industries are likely to benefit from this technology, but there are also opportunities for tourism.
Transport planning is set to undergo major changes in the coming years as the development of technologies alongside practicalities and legal frameworks re-shapes our structures for moving people and goods.
Staying abreast of the latest developments is vital, but wise planners will always factor in the possibility of hard-to-imagine future developments that take technology and possibilities a whole lot further.